Oh the new bunch of geek icons have made their ways into my celebrity crush fantasy land.
First up. Zach Quinto.
Okay I have to admit that originally, I didn't think there was anything hot about him as Sylar on Heroes. But then as Heroes unfolds, his acting just makes him white hot.  Especially those times he was with Elle.  I mean, this scene here with her teaching him to use the electricity?  HOT!  Hotter than when they actually slept together. Seriously. Then again, the evil mastermind sociopath thing also works for me.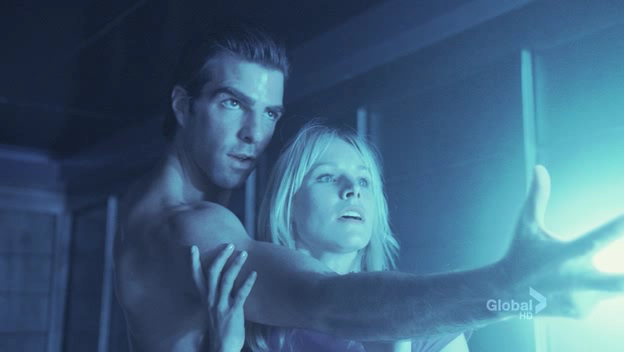 And then, Zach as the emotionally restrained Spock.  When he kisses certain someone, you can see that he REALLY wants to let it all out and be emotional.  He might have just let it slip for that quick, tender moment.  Hot. HOT, I tell you.
Then,of course, Chris Pine.  Already in love with this boy from Princess Diary 2. Beautiful, beautiful boy with eyes you can't look away from.  Seriously. I'd love to drown me in those pools.  As Kirk, he adds the bad boy swagger to that and even a little bit slap-sticky humor that was totally endearing.  I'm sold.
Now. Sam Worthington.  Oh, my god.  Gor-geous!  And intense.  And an Aussie.  What is it with Australian guys?  Sam totally steals the movie from Christian Bale (I used to love him so…) and steals the hearts of every female in the audience as Marcus Wright in Terminator Salvation.  I don't even care what James Cameron is up to with Avatar, but my butt will be in the theater seat to take in the glory of Sam on the big screen.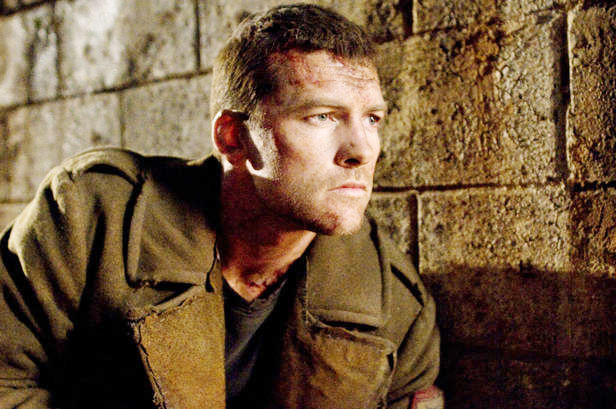 Yep. That's enough drooling for today.